7th international conference on
Electromechanically Active Polymer (EAP)
transducers & artificial muscles

Cartagena, Spain
6-7 June 2017
Joint events:
EuroEAP Society's Annual Meeting
Cartagena, Spain
6 June, 17:30
MSCA Initial Training Network MICACT Yearly Meeting, Supervisory board meeting and IPRC committee meeting
More information: http://www.micact.eu/index.php/events/yearly-meeting
Cartagena, Spain
8 June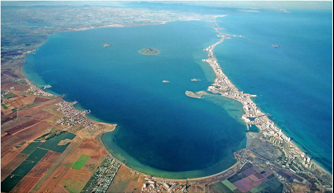 The maritime city of Cartagena is famous for its historical past, where important settlements were established by the most important Mediterranean civilizations from 2500 years ago. Different Carthaginian, roman and byzantine archaeological remains can be visited. Cartagena is located in the south-eastern part of Spain. This is the warmest region of the Iberian Peninsula. The average temperature at the beginning of June is 23ºC, warmer before midday and colder in the afternoon due to marine breeze very appreciated for sailing. Very close to the congress hotel (2 km away) the marine reserve of Islas Hormigas is a paradise for scuba diving.