Tenth international conference on
Electromechanically Active Polymer (EAP)
transducers & artificial muscles

Chianciano Terme, Tuscany, Italy
7-9 June 2022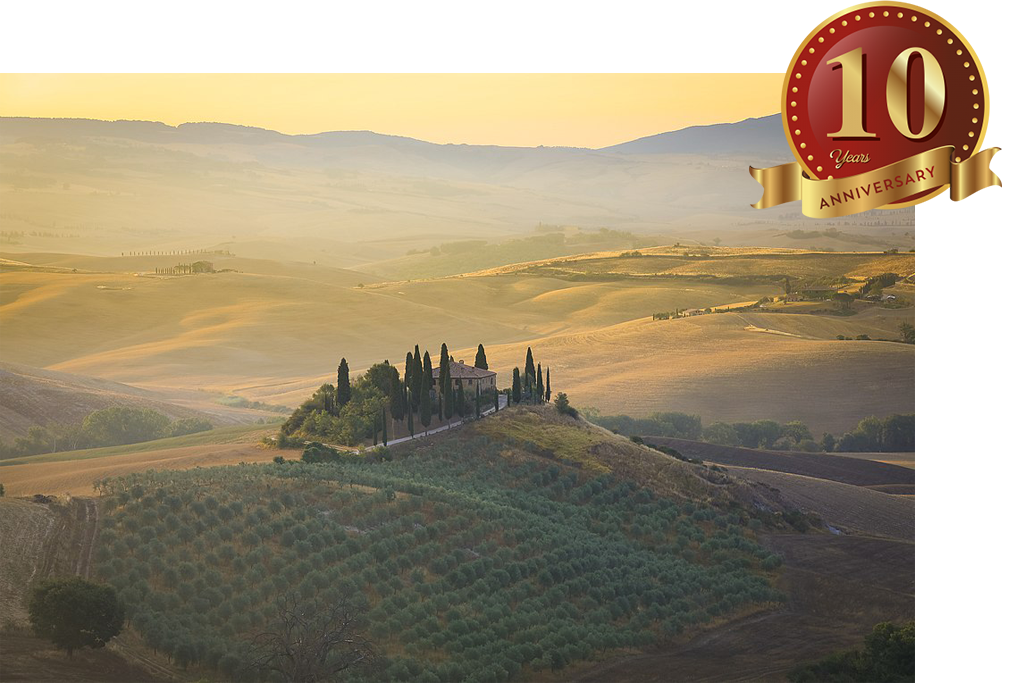 Chianciano Terme is a municipality in the Province of Siena in the Italian region Tuscany, located about 90 kilometres (56 mi) southeast of Florence and about 50 kilometres (31 mi) southeast of Siena. It is located between two famous areas: Valdichiana and Val d'Orcia.
In order to celebrate the 10th anniversary of the EuroEAP conference, the 2022 edition will have a special programme, designed to combine the traditionally high scientific quality with a pleasant social experience in the nearby countryside. In the afternoons, the conference participants will have the opportunity to visit special places in Val d'Orcia, where some of the invited talks will be held.
Val d'Orcia (or Valdorcia) is a famous area of Tuscany, central Italy, that is part of the UNESCO World Heritage List. It extends from the hills south of Siena to Monte Amiata. Its gentle, cultivated hills are occasionally broken by gullies and by picturesque towns and villages, such as Pienza (rebuilt as an 'ideal town' in the 15th century under the patronage of Pope Pius II) and Montalcino ('Brunello di Montalcino' is counted among the most prestigious Italian wines). Its landscape has been depicted in works of art from Renaissance painting to modern photography. You are warmly invited to enjoy a unique scientific event in such a beautiful setting.